In cooperation with our international partners we process your sea freight transports fast and competently via every desired port worldwide.
Whether container load or special transport: our experienced team charters the required cargo space.
Furthermore, we support you in obtaining all the required import and export documents and provide you about all the framework conditions such as customs regulations or transport insurances.
Please do not hesitate to contact us regarding the supplied destinations, possible freight options, the duration of the transport to its final destination or the incurred costs.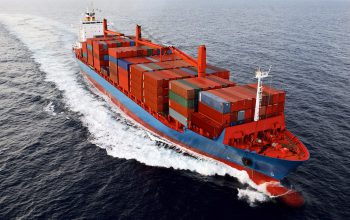 Service Range
pre-run, post-run
documentation
customs clearance (Atl@s)
port handling
sea freight
labelling
order picking
stowing and loading of containers
transport monitoring
and much more
Quality & Environment
As logistics service provider, we are aware of our social responsibility. We attach great importance on quality and sustainability in our day-to-day work. Therefore all of our processes are affected by a continuous development. We are facing new challenges with creativity, flexibility and high dynamics – shaping the future proactively. We do not even move goods, we also set high standards in environmental protection. Our "earth friendly"- programme states our commitment in the fields of Green Logistics. We are moving forward with our customers.
Tradition & Innovation
We continually strive to improve, every day and everywhere to meet the fast changing technological and social changes in our world. Moving goods is our mission and innovation is an integral part of our business philosophy & there you go.
Corporate Values
JÖBSTL is characterized by a strong corporate culture. We stand for reliability and continuity. Our motivated and highly qualified team ensures a smooth handling of your shipments. Our utmost goal: An amicable partnership with confident customers.
Personal Contact
Personal customer care including both, competence and passion. Our experts are going to assist our clients with advice during every phase of the transport. So that you can finally concentrate on what is most important: your core business.